No one ever expects a breakdown. They can come out of nowhere and ruin a road trip in just a short amount of time. While many car owners neglect simple maintenance, these preventative maintenance steps can avert damage to your car, help you avoid a breakdown and keep you from having to call a towing company. Here Marietta Wrecker discusses easy maintenance steps that you can take to prevent the most common causes of a breakdown.
Check Your Battery
The first simple preventative maintenance step to take is checking your battery. You can visually check your battery terminals for corrosion. Corrosion can lead to poor electrical connections. This is a simple fix to a possible breakdown. If there is build-up on the terminals, you can clean them with a little baking soda and a toothbrush. The baking soda neutralizes any battery acid, and regular cleaning will leave you with working terminals and fully functional connections. Another pro tip is Coca-Cola. Coke can be used to clean car battery terminals; the slight acidity does not react, so you can pour it over the battery and let it wash away terminal corrosion.
Check Your Tires
Having the right tires is essential for road trips. Before you set off on an adventure, double-check the tread and tire pressure. Thin, worn tires are more susceptible to punctures causing a potential breakdown. In a simple penny test, make sure the treads are at least 1/8 inch thick. While you're inspecting your tires, make sure to check for cuts, cracks and uneven wear which may point to problems with wheel alignment or tire pressure. If your tires are under-inflated, this puts more stress on them, leading to stress and improper use. Use a tire gauge to regularly check that your tire pressure meets the recommendations in your owner's manual.
Check Your Coolant Level
An overheating engine can be caused by a number of things. Regularly check under your hood and car to see if your coolant levels are low and you spot fluid on the ground. If you notice either of these signs you may have a coolant leak. Visually inspect the hoses that carry the coolant to the engine. When the car is not running and cooled down, check the hoses for any signs of damage. If you find that your coolant level is low, add some fluid to the appropriate levels.
Check Your Oil
Motor oil can damage any engine over time. Check your oil levels regularly by pulling out your dipstick and visually inspecting the oil level. If it is low, schedule to have your motor oil changed as soon as possible. Add more until you can get to your regularly scheduled oil change, if you need oil immediately. If you suspect you have a leak, get your car to a mechanic sooner rather than later.
Check Your Other Fluid Levels
Check the levels of your transmission fluid, brake fluid, power-steering, antifreeze and windshield wiper fluid in order to catch any problems early. If levels are low, this could indicate leaks or other issues. Regularly leveled fluid is key to an efficiently running car. This is yet another preventative maintenance step to take.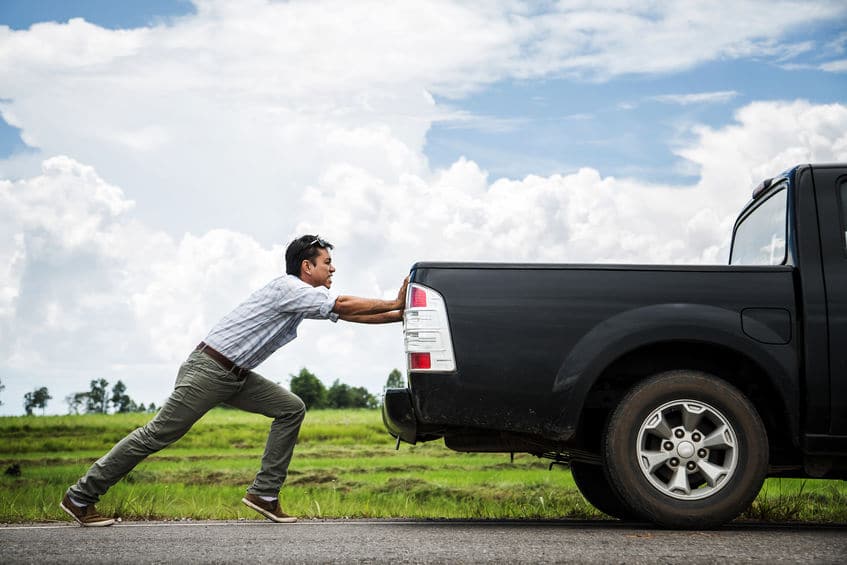 Need A Tow?
Broken down vehicle, flat tire, car lockout, or dead battery? Our 24/7 towing services are just a phone call away! Marietta Wrecker Service is available to provide you with roadside assistance in any situation or vehicle emergency. We offer a wide array of services to all of our motorist customers, including car towing and emergency roadside service. Marietta Wrecker Service provides emergency towing to the metro Atlanta area, and our "on-call" fleet of tow trucks and service vehicles guarantees a prompt response. When roadside conditions or physical impairment prevent you from changing your own tire or doing what is needed to fix your vehicle, our emergency roadside assistance gets you back on the road quickly.