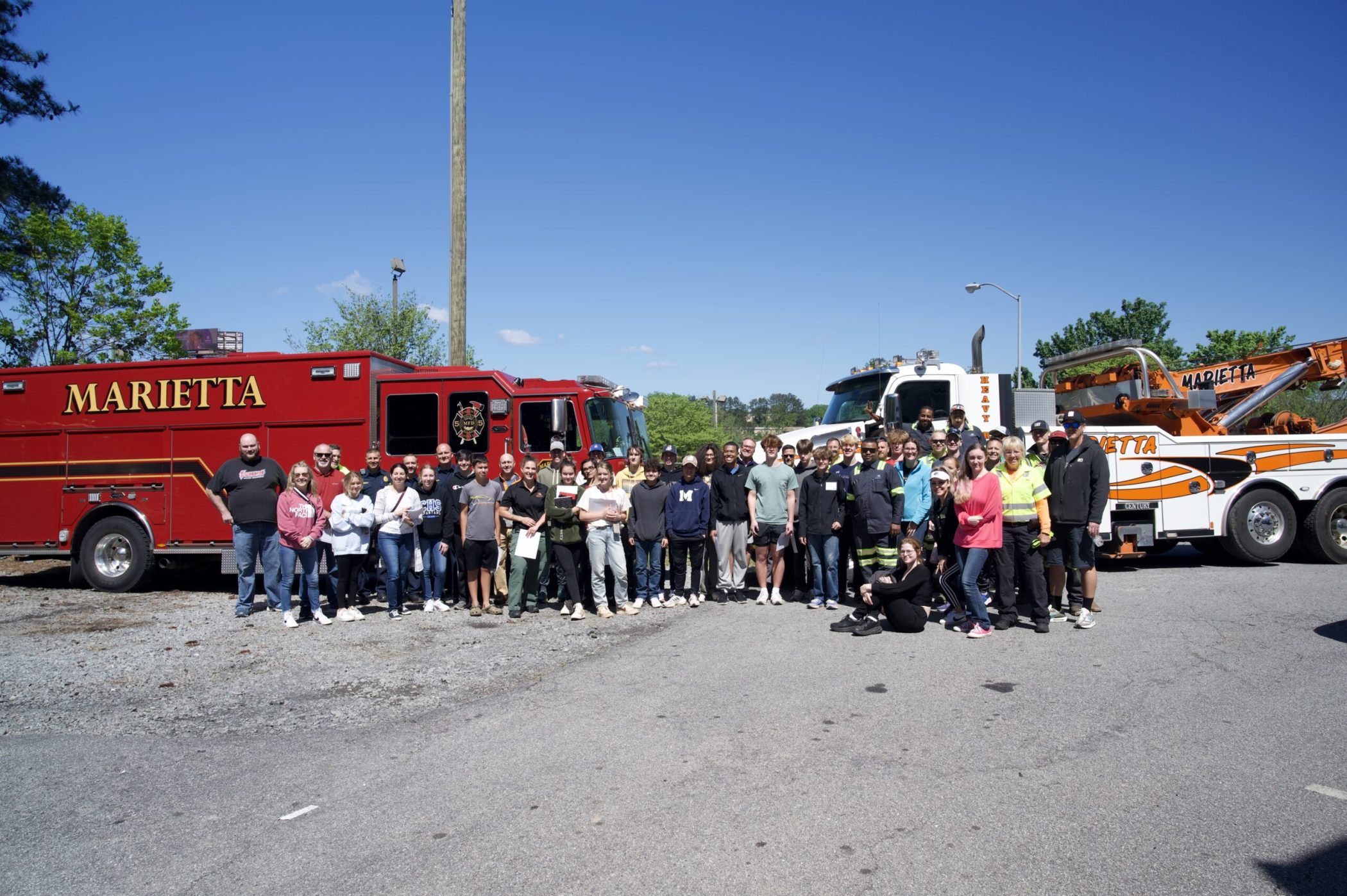 AUTOMOTIVE SAFETY PROGRAM
This free 3-hour, hands on course is designed to provide a working knowledge of automotive safety and basic automobile care for new drivers. During the program, participants will learn how to safely change a tire, jump start a car and perform a vehicle safety inspection. Participants will also learn about defensive driving from the Marietta Police Department and Marietta Fire Department. Each participant will have an opportunity to complete each task while under the supervision of an instructor.
Snacks and drinks will be provided during the break. This course will be taught outside. In case of inclement weather, the course will be moved to a covered area.
PLEASE NOTE:
Closed toed shoes, sleeved t-shirts (no tank tops) and long pants are required for this course. Parents are required to attend for registration for anyone under the age of 18 and must stay onsite unless your child is able to drive themselves at the end of class. This is NOT a drop off class.
AUTOMOTIVE SAFETY PROGRAM COVERS THE FOLLOWING
PROGRAM REGISTRATION
The Automotive Safety Program is hosted by Marietta Wrecker Service in conjunction with the Marietta Police Department and Marietta Fire Department.

This class is designed for new drivers (ages 14 – 19 years of age) and will be held at the Marietta Wrecker Service Headquarters.
5001 Old Dixie Highway
Forest Park, GA 30297
---
Registrations for the next Automotive Safety Program are coming SOON!