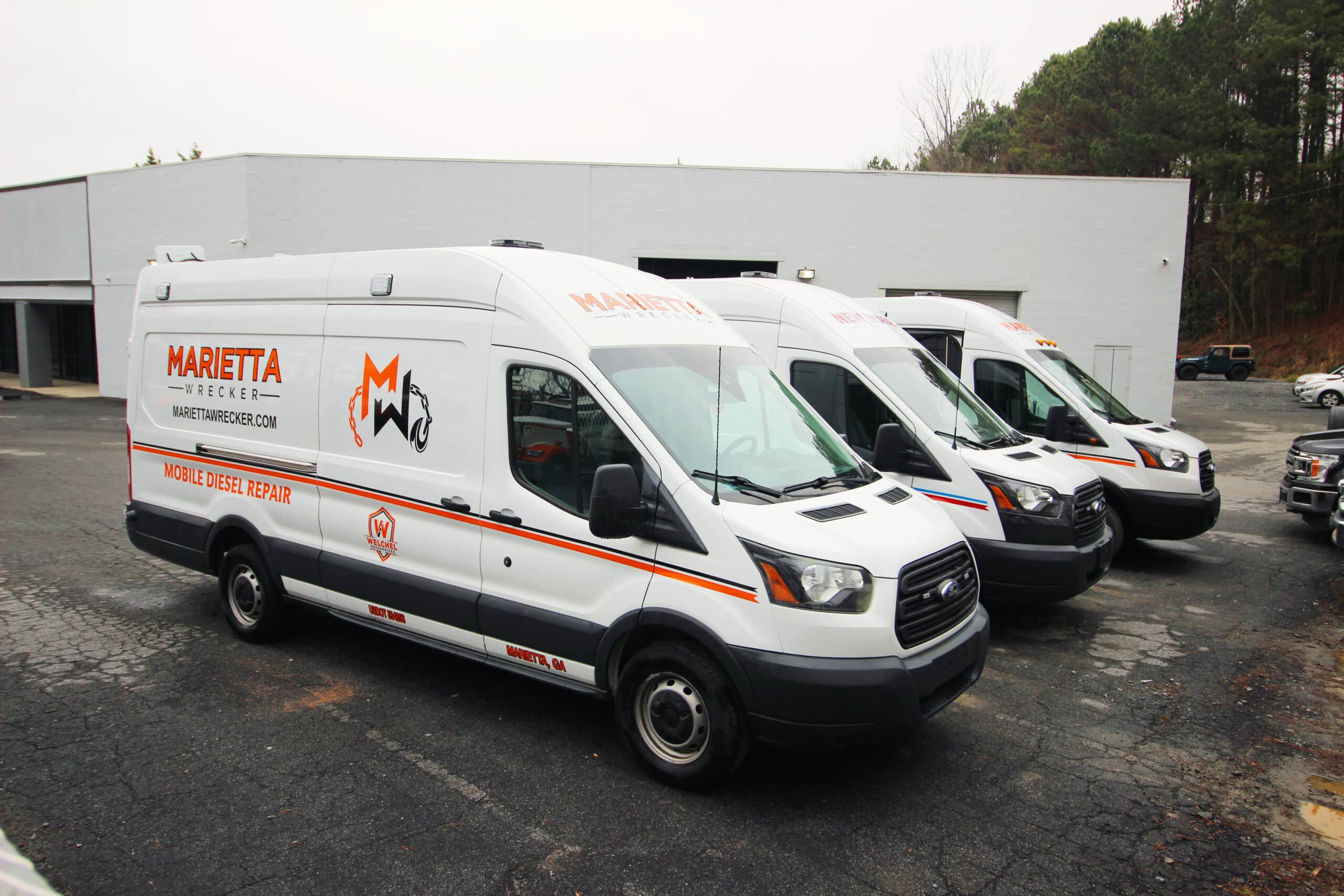 MOBILE DIESEL REPAIR SERVICE
Marietta Wrecker Service offers full on-sight maintenance services for our commercial truck clients. Our team of experienced mobile diesel repair mechanics gets the job done right the first time and eliminates and reduces downtime. Providing professional maintenance or emergency repair on the road 24/7.
Our technicians provide safe and efficient commercial truck repair to help get you and your cargo back on the road and to its final destination.
Mobile Diesel Repair COVERS THE FOLLOWING
Battery Replacement
Belt Replacement
Alternators
Starters
Replacing & Adjusting Tensioners & Pulleys
Computer Diagnostics
Force Regen
Electrical Issues
Replacing Brake Chambers
On-site Complete Brake Jobs
Tire Repairs
Tire Changing
'Out of Fuel' Service
On-site PM on Trailer & Tractor