When you find yourself stranded on the side of the road due to a car breakdown, flat tire, or other vehicle-related issues, it's essential to know your options for getting back on track. Two common vehicle services that come to mind are towing and roadside assistance. But which one is the right choice for your specific situation? Here, Marietta Wrecker Service explores the differences between towing and roadside assistance, helping you make an informed decision when you find yourself in need.
Understanding Towing Services
Marietta Wrecker Service provides light and heavy-duty towing services for automobiles, semis and more that are disabled. This may involve recovering an automobile damaged in an accident, returning one to a drivable surface in a mishap or inclement weather, or towing or transporting one via flatbed to a repair shop or other location. Here are some key aspects of towing services to consider:
When to choose Towing:
Accidents & Breakdowns: If your vehicle has been involved in a severe accident or is experiencing significant mechanical issues that make it unsafe to drive.
Long-Distance Transportation: When you need to transport your vehicle a considerable distance, such as moving to a new city or state, towing is the preferred method.
Heavy-Duty Vehicles: Towing is suitable for larger vehicles like trucks, SUVs, and RVs that may require specialized equipment to move.
Motorcycles: Need to transport a motorcycle? Towing is the perfect solution.
Benefits of Towing Services:
Vehicle Safety: Towing ensures your vehicle's safety, preventing further damage from pulling it behind on a dolly.
Professional Assistance: Towing companies have trained professionals who can handle various towing situations efficiently.
Specialized Equipment: Marietta Wrecker has the necessary equipment to handle different types of vehicles, ensuring a secure and damage-free transport.
Long-Distance Travel: Towing allows you to move your vehicle over long distances without having to drive it yourself.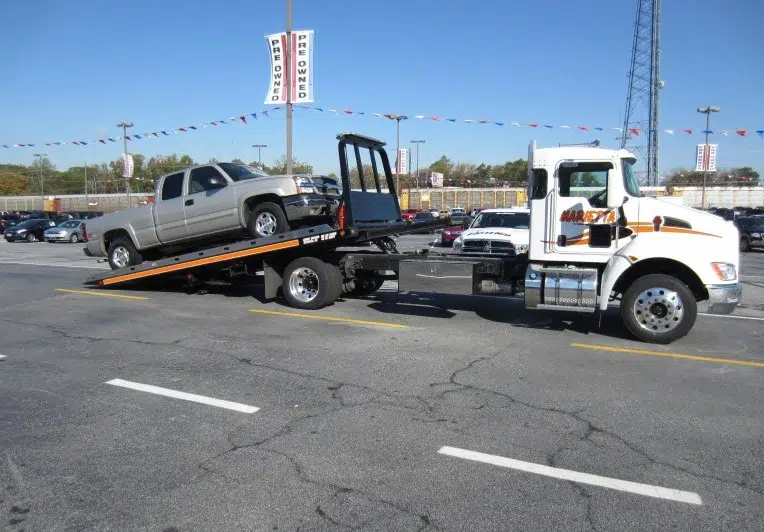 Understanding Emergency Roadside Service
Our 24/7 emergency roadside assistance is there quickly to help resolve your car, truck, or motorcycle emergency. Marietta Wrecker Emergency Roadside Assistance will rapidly dispatch a towing professional to your location around the Marietta and metro Atlanta area as quickly as possible to help resolve your roadside emergency. We are quick to respond, and our auto towing and car lockout services are set up to get your problem resolved in no time. Here's what you need to know about roadside assistance:
When to choose Roadside Service:
Flat Tires: If you end up with a flat tire, roadside assistance can quickly send a technician to change it for you.
Dead Battery: When your car won't start due to a dead battery, emergency roadside service can jump-start your vehicle.
Run Out of Fuel: Need fuel? Marietta Wrecker Service can deliver enough fuel to get you to the nearest gas station.
Minor Repairs: Roadside assistance can address minor mechanical issues, such as a broken fan belt or a faulty ignition.
Locked Out: If you accidentally lock your keys in your car, most roadside assistance services offer lockout assistance.
Benefits of Roadside Service:
Quick Response: Marietta Wrecker services typically have a fast response time, getting you back on the road promptly.
Convenience: Don't worry about arranging transportation for your vehicle; Marietta Wrecker can fix the issue right where you are, depending on safety.
Cost-Effective: Roadside assistance can be more cost-effective for minor issues, as you don't need to pay for a full towing service.
Peace of Mind: Knowing you have emergency roadside service coverage can provide peace of mind during road trips.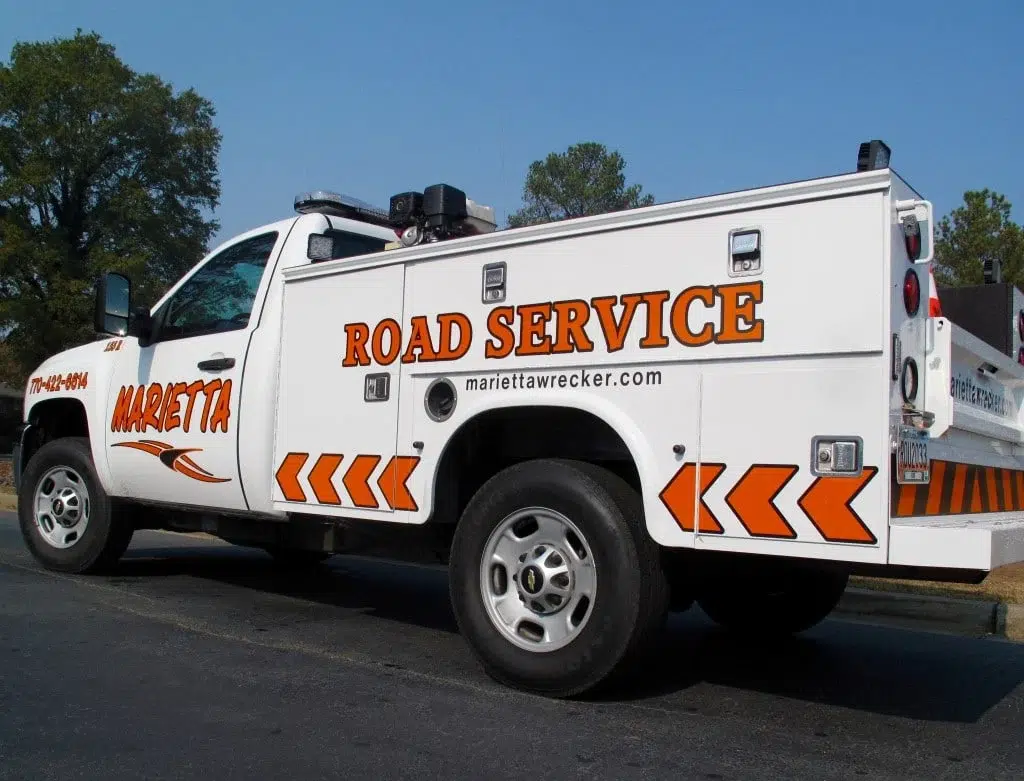 Making The Right Choice
Now that we've outlined the differences between towing and roadside assistance, how do you make the right choice when faced with a vehicle-related problem? Start by considering the severity of the problem. If your car is unsafe to drive due to a significant mechanical failure or an accident, towing is the best option. Call Marietta Wrecker and have dispatch send our closest wrecker out to help you with your vehicle. For minor issues like flat tires, dead batteries, or running out of fuel, roadside assistance is usually sufficient.
Next consider your location and distance to your desired destination. If you're close to home or your preferred repair shop and the issue is not severe, roadside assistance can save you time and money. When you're far from home or need to transport your vehicle a considerable distance, towing is the practical choice.
Also consider your coverage and the cost of the service. Check if you have any existing coverage through your insurance. Many people already have access to some form of roadside assistance. If your insurance covers you, be sure to let them know that your preferred towing company is Marietta Wrecker. This can save you time as our dispatch team can get the closer driver out to you ASAP.
Lastly, Marietta Wrecker Service prides ourselves on safety for our drivers and our customers. If you have any doubts about whether it's safe to drive your vehicle, contact us and we can help you out in your time of need. Our trained drivers can assess your situation and get you back on the road in no time.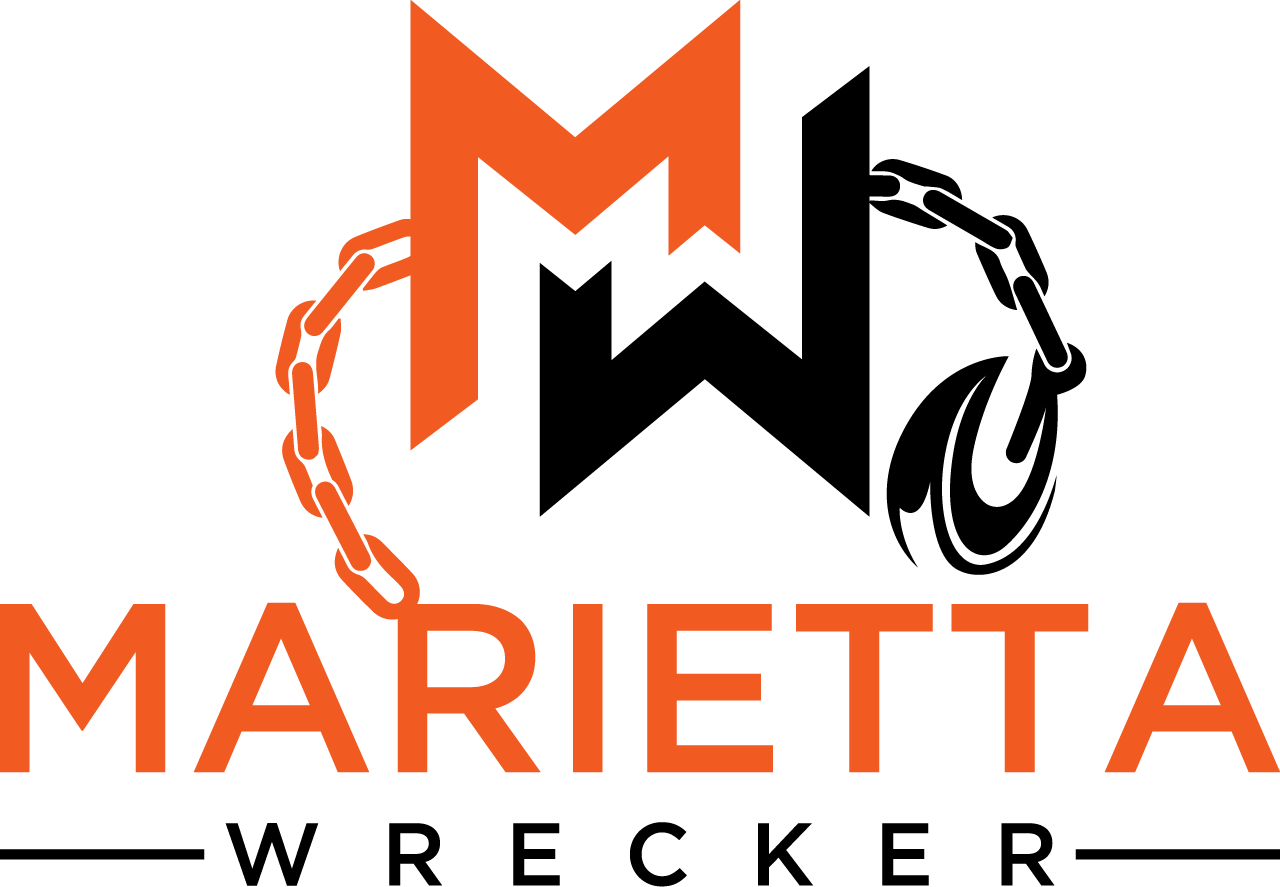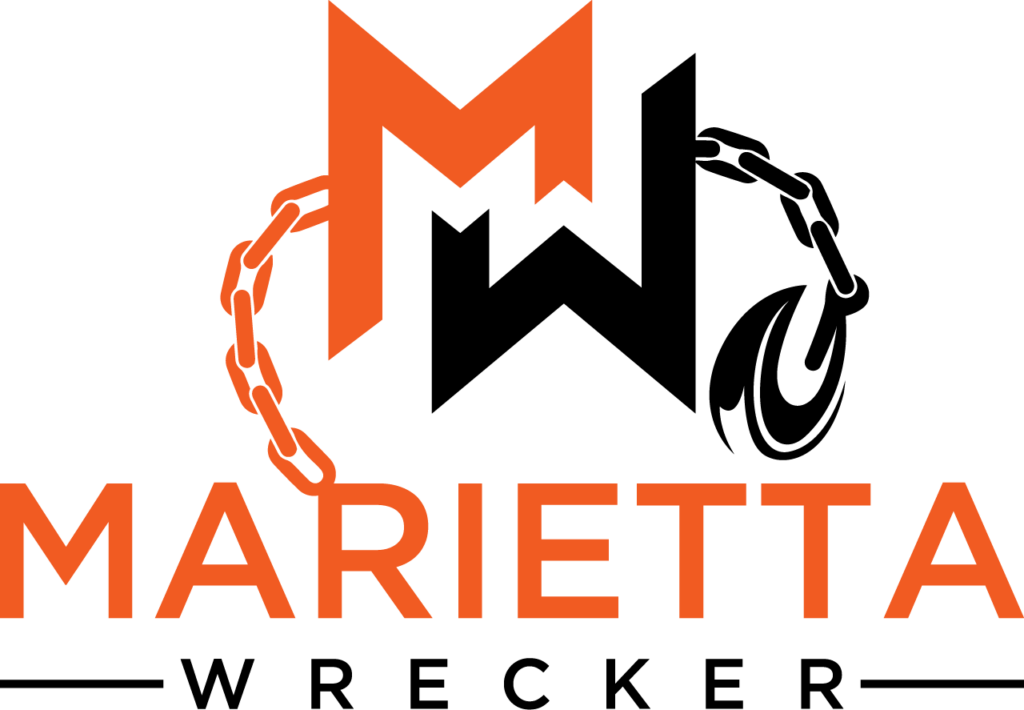 Looking For Towing or Roadside Assistance? Call Us Today!
Towing and roadside assistance are two valuable services that cater to different situations and needs. Understanding when to choose each service can save you time, money, and stress when faced with unexpected issues. Consider the severity of the issue, your location, coverage options, and personal preferences to make the right choice. Remember that safety should always be your top priority. In the end, having access to both towing and roadside assistance can provide comprehensive coverage for any situation, ensuring you're prepared for whatever the open road may throw your way.
Since 1974, our mission is to provide timely, efficient, and affordable towing services and roadside assistance in a professional manner. At Marietta Wrecker Service, we understand that every minute counts. Give us a call today for service! We are happy to help!