When it comes to towing your vehicle, most people just call a local tow company and leave it at that. What most don't seem to realize is that the towing company needs to know what kind of truck to dispatch to your location. Depending on certain things like size and condition of your car, a heavy duty or light duty tow truck will be used for the job. Here Marietta Wrecker Service discusses the main differences between light duty and heavy duty towing.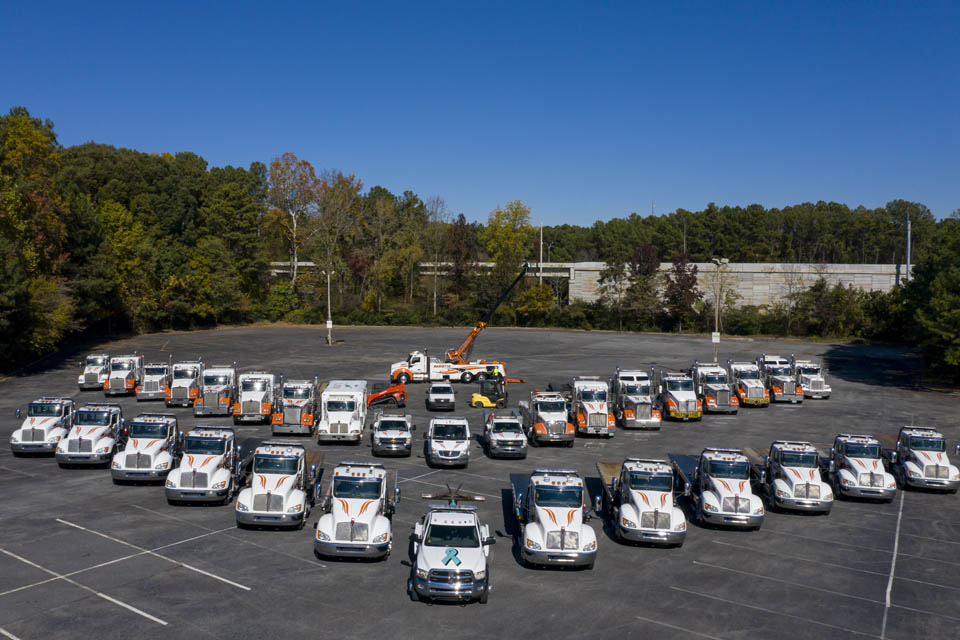 What's The Difference?
"Light duty towing" and "heavy duty towing" refer to the type of truck used for the job. Light duty towing consists of standard everyday towing services. These include towing smaller cars, removing abandoned or illegally parked vehicles and assisting with roadside accidents. The tow trucks that do these light duty towing services are smaller, lighter trucks that are fairly efficient for driving. Light duty towing is suitable for the following:
Accidents
Breakdowns
Dealerships
Parking Garages
Exotic Cars
Motorcycles
On the other hand, tow trucks that engage in heavy duty towing are much larger and normally have up to 25-ton boom lifts, a winch, and 6-ton wheel lifts. Their job is to tow large cargo and huge loads, which requires a lot of horsepower and torque to move safely. Heavy duty towing covers the following:
Tractors
Trailers
Motor Homes
Frac Tanks
Boom Trucks
Bob Tails
Straight Trucks
Buses
Dump Trucks
Garbage Trucks
Cranes
& More
The Right Truck For The Job
Using the wrong tow truck for the job can end up being expensive and actually take more time than necessary. If you hire a heavy duty tow truck for your small car, the job very well may end up taking longer than needed. Using the wrong truck for the towing job can cost more than necessary and use resources that don't need to be used. If you send a light duty truck for a heavy duty tow, you probably won't be able to safely tow the load or even move it. For these reasons, it's important to know which towing service to hire for the job at hand.
Weight Is Important When Towing
Heavy duty tow trucks typically carry loads weighing 17,000 pounds or more. The common cutoff weight between light and medium duty towing and heavy duty towing is 17,000 pounds. Think dump trucks, semi-truck trailers, farm equipment, machinery, shipping containers, or multiple vehicles! All of these require heavy duty towing as opposed to light duty towing that is suitable for your smaller vehicles. In addition to offering roadside assistance for big vehicles, heavy duty towing services also may include storm damage clearing or water recovery services—like towing big trees or vehicles submerged in water following an accident.
Need Heavy or Light Duty Towing?
We provide light duty and heavy duty towing services for disabled vehicles or motorcycles due to breakdowns, accidents, or vehicle transport. We offer a wide range of towing services for motorists, including light-duty towing, car towing, motorcycle towing, vehicle transportation, and 24/7 emergency roadside assistance. In addition to providing towing services, Marietta Wrecker Service also offers recovery towing services that include rollovers, load shifts/transfers, winch outs, decking, and undecking. We offer a full line of support equipment ready to assist in any situation resulting from an accident or overturned truck or tractor-trailer. Marietta Wrecker Service specializes in performing towing recoveries swiftly and efficiently. Give us a call today!
(770) 765-1933