One of the most annoying things you can accidentally do is lock your keys in your car. At first you might panic but it is important to stay calm and relax. Once assessing your situation, it is time to take the necessary steps to get back into your car and retrieve your keys. There are do-it-yourself tips that may work but they may leave you in worse shape with a damaged lock or car that is not covered by insurance. Calling a locksmith is often your best bet to get back inside your vehicle and on with your day. In the meantime, let Marietta Wrecker gives you some helpful tips to try before calling a locksmith.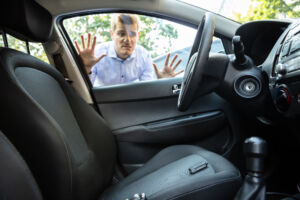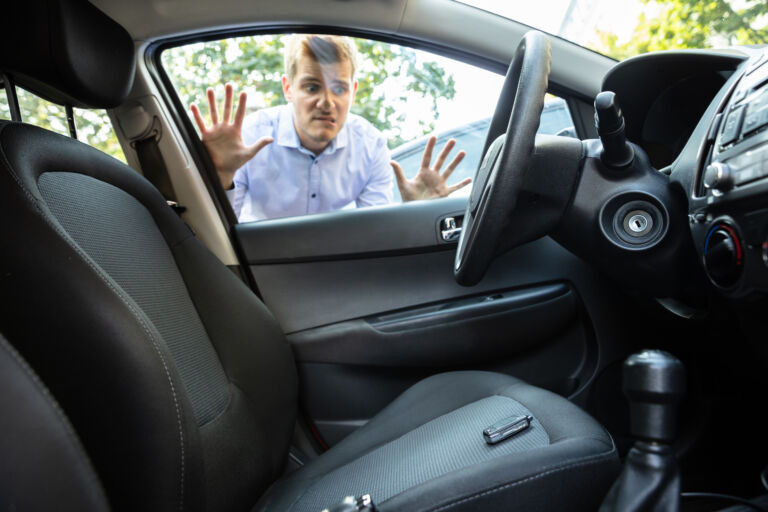 Make Sure You Are Locked Out
First things first, people generally get overwhelmed and don't check the other doors or windows that may have been left unlocked. This happens more often than not. Before calling a professional to help you retrieve your keys, check all entrances. Keep things simple, and troubleshoot the problem. Begin with the simplest fix and move your way up. Sometimes, you are not actually locked out. There may be an open passenger door or a way to enter through your trunk or hatchback.
Coat Hanger Solution
In some cases, try to find a wire coat hanger or any thin piece of strong bendable material. It does not need to bend if it is long enough, slender and durable. If it is a weak piece of metal, you may need to alter it to strengthen the ends that will be used to open the locking mechanism of your vehicle. Start by straightening out the hanger and creating a hook on the end. From there, carefully slide your hanger between the door and the frame of the car. Once you've slid your hanger down towards the inside handle of your vehicle, try and grab it with the hook you made. From here, slowly pull the hook upwards and out to try and open the door handle. This may take some time and precision but when done correctly the door should open.
Wedge & Probe Solution
The wedge and probe solution has been effective for many vehicle owners. Several auto shop stores have air or rubber wedges that you can purchase. Another similar device you can utilize is a typical rubber doorstop. A hammer or large object might also be helpful to get the wedge deeper into the gap. Once you have your wedge, you will need a probe. The probe is very similar to the wire hanger section above. It needs to be long, durable and in the right shape to be utilized correctly. Depending on what type of wedge you are using, or if you are using a wedge at all, fewer characteristics of your probe will be constricted.
Once you have your items, use your wedge to pry the door away from the frame of the car. Once done, slide your probe into place and use the end to press the unlock button or grab the door handle. This method has been very effective and a lot of time used by locksmiths on their first attempt. One warning though is that using a wedge and probe increases the risk of damaging your vehicle. The majority of cars do not cover this with insurance so it is imperative that you are very careful with a wedge and probe.
AAA or OnStar Solution
If you are a member of AAA, unlocking your vehicle may be part of your coverage plan. Otherwise, some On star services provide remote unlocking services. If your service agreement has run out, or if a car lockout is not part of your policy, these services will assess a fee that you may not be prepared to pay.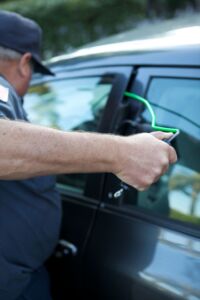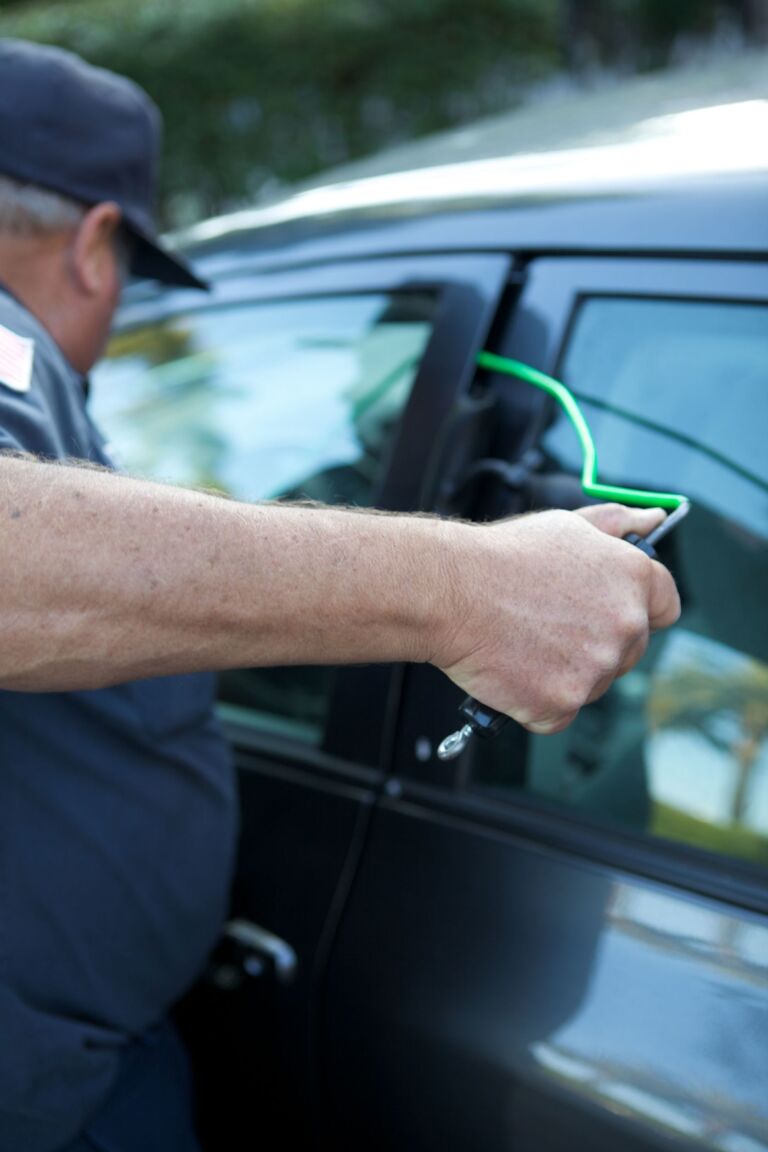 Call A Professional
TIP: Calling a locksmith is often the best place to start to save you time, effort, and a whole lot of money, not to mention repair bills for damage that DIY attempts often leave.
When all else fails call a professional. A local locksmith will come to you quickly, get your car door open, and retrieve your keys, or even make you a duplicate set on the spot. This usually leaves you with no damage to your vehicle. When calling a locksmith or tow company be prepared with the following information.
Your location
Make, model and the year of your vehicle
Where the keys are locked in your vehicle
Drivers License/ID (if not locked in vehicle)