Marietta Wrecker was able to help with massive wreck. If you were on interstate I-75 North last Thursday afternoon you probably sat in traffic for hours. A multi-vehicle pile up resulted in shutting down all lanes headed north bound including the peach pass lane. The crash happened around 11:15 a.m. in the northbound lanes of the interstate north of Barrett Parkway. Police have come to the conclusion that a vehicle hydroplaned and crashed into the left guardrail. Due to this a second collision happened between two tractor-trailers and a car. The two collisions set off a chain reaction of crashes involving a total of 17 vehicles.
The cars involved included:
A white 2002 Freightliner towing a semi-trailer,
A green 2020 Ford F-150,
A gray 2011 Toyota Yaris,
A white 2015 Ford Econoline E-350,
A black 2017 RAM 3500 towing a car hauler
A white 2016 Kenworth towing a semi-trailer,
A white 2002 GMC Savana,
A silver 2001 Audi TT,
A white 2017 Volkswagen Golf,,
A white 3500 Chevrolet Silverado,
A red 2011 Ram 3500 towing a two-axle gooseneck trailer,
A blue 2019 Chevrolet Colorado,
A silver 2016 Mercedes Sprinter Van

Marietta Wrecker On The Scene
Marietta Wrecker was on the scene to assist Cobb County Police with the clean up. The crew worked for hours pulling apart mangled wreckage from the streets. All the wreckage which is now considered evidence, is being looked through at MWS facility in Marietta. See more pictures and the Fox 5 News report below.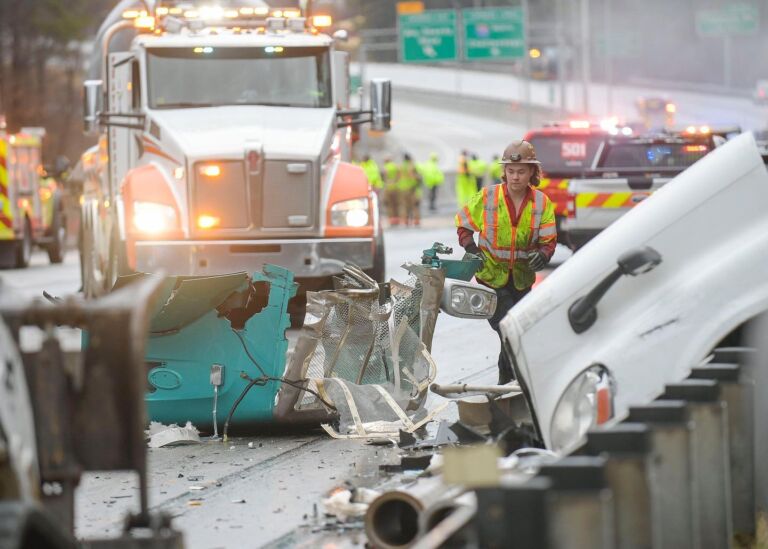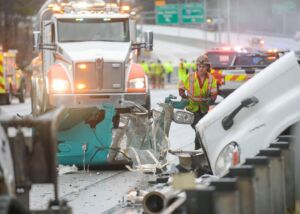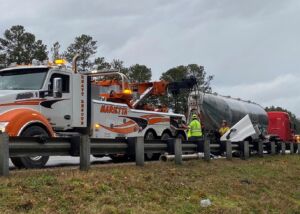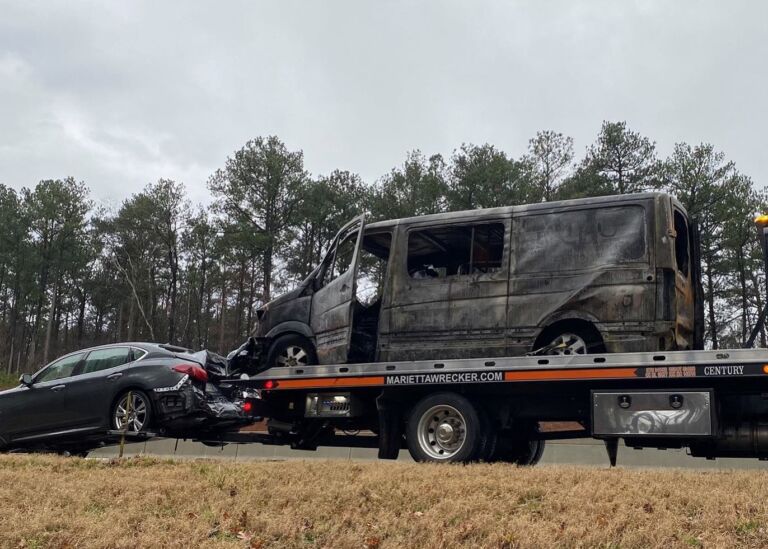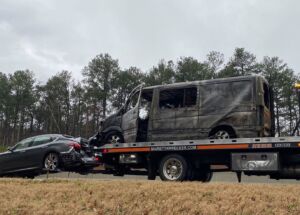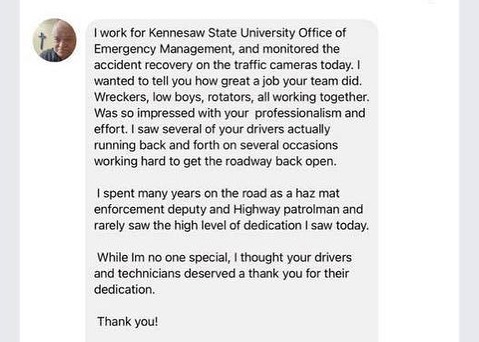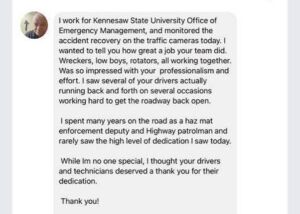 Remembering Those Affected
The driver of the Freightliner, 58-year-old Boniface Ndiangui of Marietta, was killed in the crash. Our thoughts and prayers go out to his family and everyone else affected by Thursday's terrible wreck. Cobb County police has mentioned that there were a few other small injuries but none that were life threatening. Marietta Wrecker was happy to be of help to the Cobb Country fire and police department. Our team worked hard to ensure the safety of everyone involved. Drive safe!