In July of 2018, Georgia passed the Hands-Free Law. This law banned anyone operating a motor vehicle from using their cell phones without a hands-free or Bluetooth connection. Drivers are not allowed to be holding their phones or even having them touching their person while driving. This law is another step in the right direction for motorist's safety in Georgia. 64% of all road accidents in the US involve a cell phone in some form, and as the younger technical-minded generations gain access to the road, this percentage will only rise. Moreover, 1/4 of teen drivers that were involved in a fatal accident were linked to texting and driving.
Bottom line: The only safe way for drivers and their phones to co-exist is to not use them at all except for when making hands-free conversations.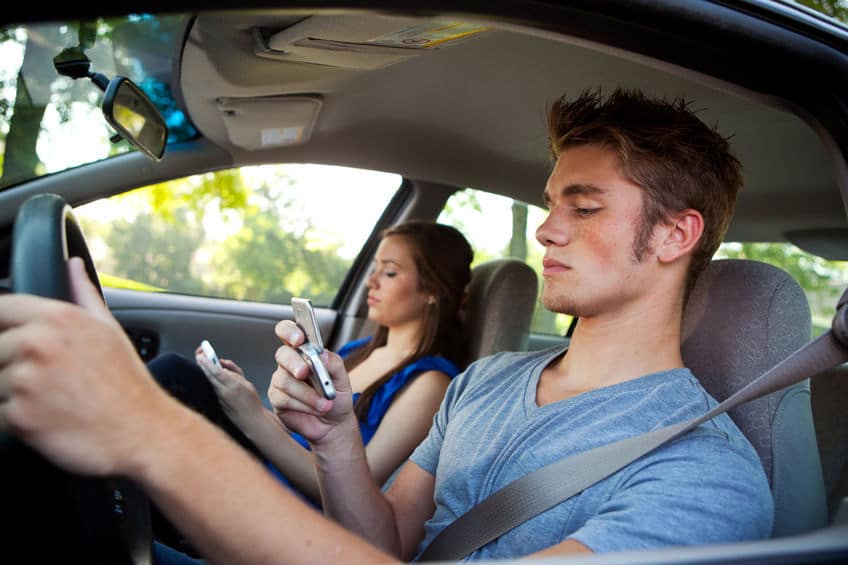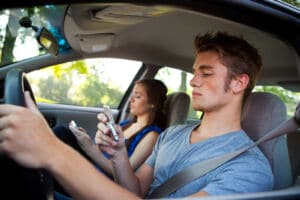 Here are some frightening statistics on texting & driving:
The likelihood of an accident under any circumstances is increased by 23 times if texting is involved.
Car accidents are the number one killer of teens in the US each year.
You are six times more likely to cause an accident texting and driving than driving under the influence of alcohol.
Every day, 11 teens die from an accident involving texting and driving.
A driver's eyes spend 400% more time off the road when texting and driving.
How Do We Combat This Growing Issue?
For adults, we need to lead by example. All smartphones now have a do-not-disturb feature built into their operating systems. Set your phone up to automatically respond to incoming texts with a "driving" message. Leave your phone in your pocket or purse when driving. Only take calls through your hands-free or Bluetooth connections.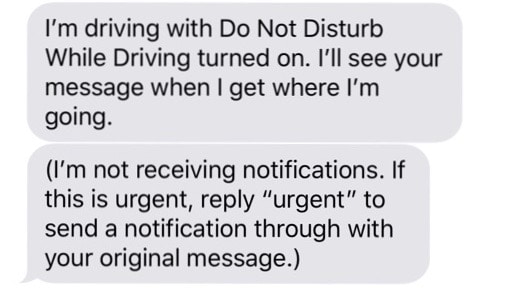 For our teens, we need to set the boundaries for them. Make them aware of the many dangers of texting while driving, and impress on them the unparalleled value of their life and the lives of those surrounding them. Set explicit and concrete rules with your teen about their driving. Their smartphone is a privilege, not a right. You can dictate their use and their ownership of it.
Dangers of Texting and Driving
Currently, texting or using your phone while driving will get you a $150 fine if pulled over in Georgia along with a point marked on your license. More and more people are calling for heavier fines and more drastic repercussions for using a phone while driving. At Marietta Wrecker Service, we take safety very seriously. Please keep your cell phones out of use during driving and teach your children the same. No text, call, chat, or post is worth a human life. Remember, It Can Wait!
Have a roadside emergency? Call Marietta Wrecker Service Now.
If you find yourself in a roadside emergency or stuck on the road, call Marietta Wrecker Service at (770) 765-1941. We will dispatch a towing professional to your location as fast as possible to help resolve your roadside emergency. We provide 24/7 roadside and towing services in Marietta and throughout metro-Atlanta. Be safe driving, and remember, avoid distracted driving!