No matter how prepared you are, sometimes roadside emergencies just happen. The important thing is being equipped to handle them. Here, Marietta Wrecker Service discusses common roadside emergencies and how to handle them.
Common Roadside Emergencies
Flat Tire
A flat tire is one of the most common roadside emergencies that people experience. Compared to other vehicle emergencies, flat tires are easily manageable. You may have a flat tire if you have a dragging feeling on one side of the car, or if your car is having difficulty turning or changing lanes. If you are capable and in a safe area, you can change the tire yourself.
Your car should already be equipped with all of the necessary tools to change a tire. If you don't know how, there are plenty of online instructional videos to walk you through the process. However, keep in mind that the spare tire does not function the same as a regular tire. Spare tires are not manufactured to be driven long distances, so you should replace them as soon as possible. If you are unable to change your own tire, there are plenty of roadside assistance or wrecker services available to assist you.
Running Out Of Gas
As preventable as this situation is, sometimes life happens, and you run out of gas while on the road. However, a good rule of thumb is to never let your tank level dip below the halfway mark.
If you think you may be running out of gas, here are a few warning signs that your car may display:
Odd engine noises: if you hear a "putt putt" noise coming from the front of your car, you need to pull over immediately.
Vibrations: If your car or steering wheel is vibrating, it can mean that your car is depleted of gasoline.
Dwindling: If there is a lack of speed when pressing the accelerator, check your fuel levels. This may be a sign that your vehicle has little to no fuel.
As soon as you realize that you are out of gasoline, turn on your hazard lights and pull over.
Depending on your situation, you have a few options regarding what to do next:
Walk to the nearest gas station: If you are lucky enough to be in an area where you are in close proximity to a gas station, you can walk there.
Use a ride-sharing service: A great way to quickly and safely get to a gas station is to use a ride-sharing service like Uber or Lyft. If you break down on a highway, busy intersection, or poorly-lit area, this is the best option to help you safely get to your destination.
Phone a friend: If you know of a friend or family member that lives nearby, call them. They may be available to bring you gas or to drive you to the nearest gas station.
Call for roadside assistance: Contacting a company that offers roadside assistance like Marietta Wrecker ensures that your car gets safely out of the roadway and back in commission as soon as possible. If you are out of town or in a remote area, this is usually the best option.
Car Lockouts
AAA reports that more people are locking their keys in their car than ever before (around four million people per year). The reason for this is most likely due to the increasing popularity of cars with keyless ignition systems. If you ever do find yourself getting locked out of your car, here are some of your options:
Call 911.
Call a local tow truck company.
Get a temporary key from a dealership.
Dead Battery
If your engine won't crank or is very slow to crank, chances are, your car battery is dead. To be prepared in case your car battery ever dies, make sure that you have some spare jumper cables stored in a emergency car kit. Even better, there are now jumper cables that come with a battery so you can jump-start your car without the assistance of another vehicle. If you have already found yourself with a dead battery and no jumper cables, see if you can flag someone down to assist you if you are in a safe area. Otherwise, call a tow truck or roadside assistance service.
Brake Failure
If your brakes happen to fail while operating your vehicle, the first thing you should do is downshift to a lower gear. After that, try your brakes again by pumping them quickly with force. If your brakes continue to fail, gradually apply the parking brake. If you can, don't use excessive force on the parking brake, as it can cause the car to skid. However, you may be in a situation that does not afford you much time to slowly react. In that case, you should apply your parking brake in the quickest way possible.
To alert other drivers on the road, use your horn and emergency flashers. After safely exiting the roadway, put your car in park and shut down your engine. Then, call an emergency roadside service like Marietta Wrecker. Do not attempt to operate your vehicle again until it has been inspected by a professional.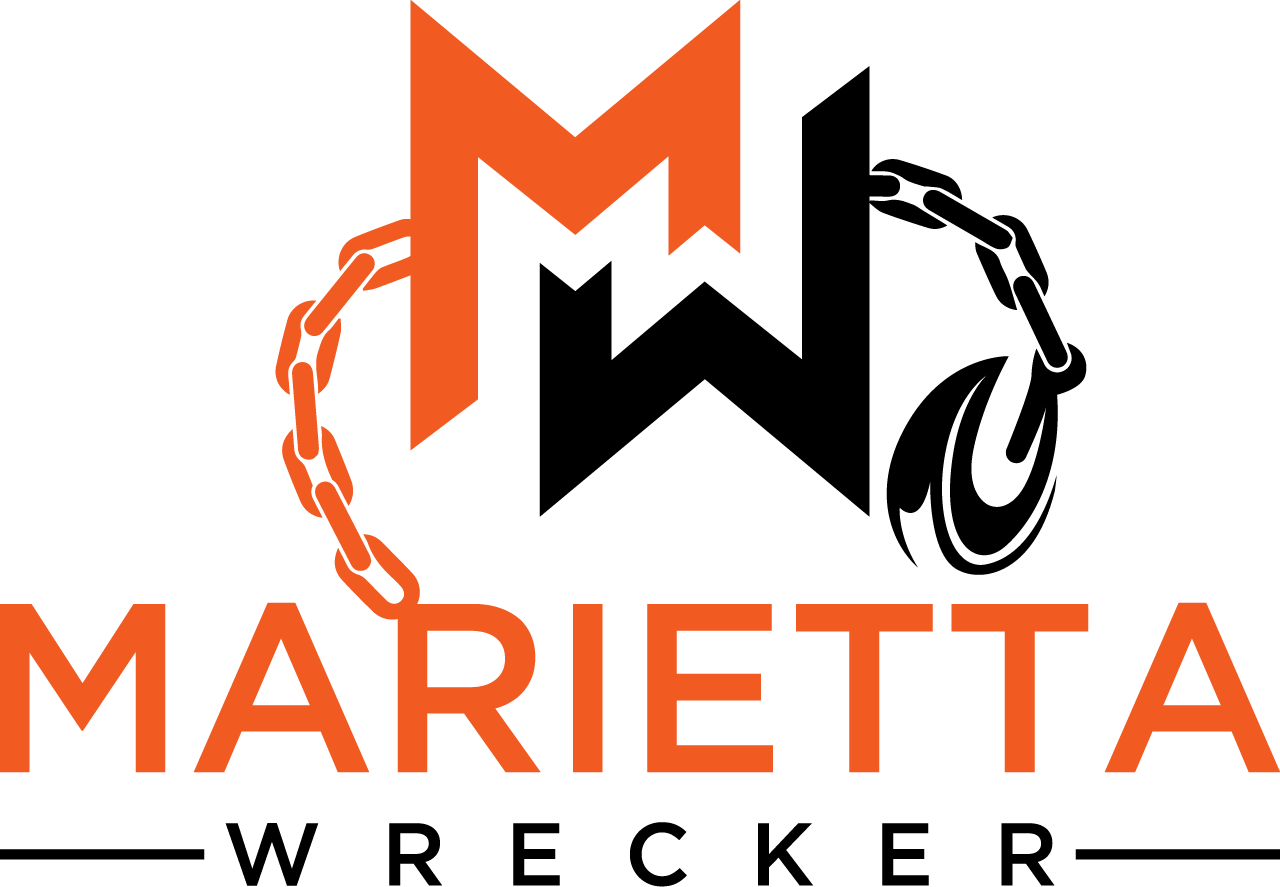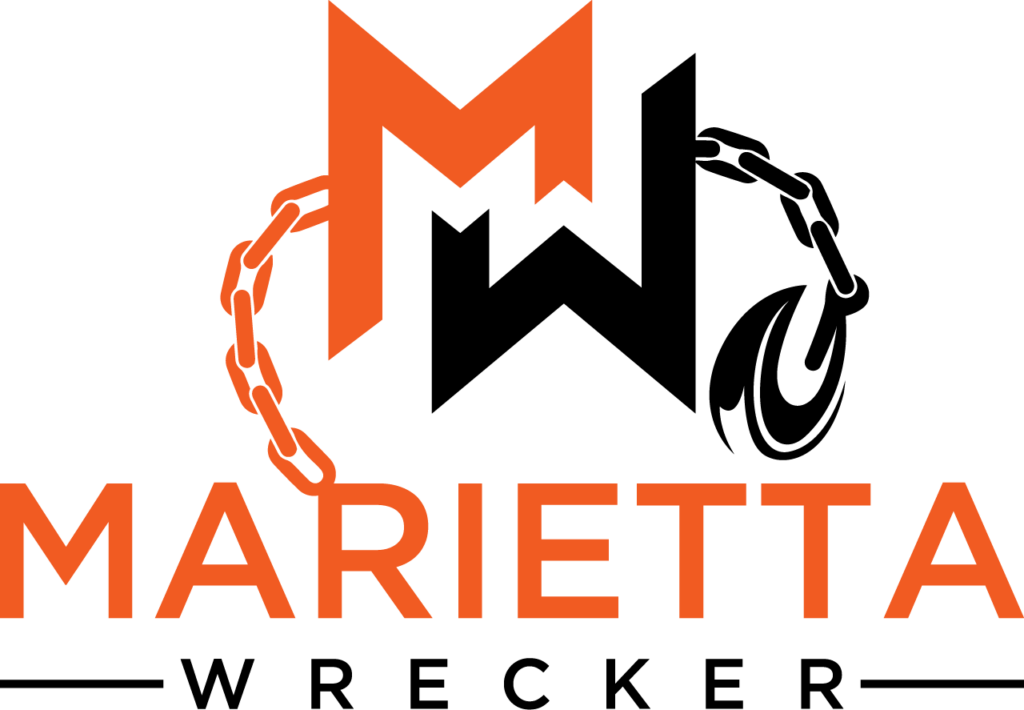 Check Out Our Auto Safety Program
Welchel Enterprises hosts a free 3-hour, hands on course designed to provide a working knowledge of automotive safety and basic automobile care for new drivers. During the program, participants will learn how to safely change a tire, jump start a car and perform a vehicle safety inspection. Participants will also learn about defensive driving from the Marietta Police Department and Marietta Fire Department. Each participant will have an opportunity to complete each task while under the supervision of an instructor. Be on the lookout for our next class and check out our safety packet below.
Call Us Today!
Marietta Wrecker Service is a reputable towing company that can assist with any roadside emergencies. Our experienced technicians are available 24/7 to assist you in your time of need. Additionally, if you need towing assistance, Marietta Wrecker has a fleet of tow trucks capable of handling any size vehicle. We offer emergency towing services and can quickly dispatch a tow truck to your location. With our commitment to customer satisfaction and quality workmanship, Marietta Wrecker is a reliable partner for all your roadside assistance needs.