Choosing a reliable towing service can make a huge difference when you need a tow truck. It's crucial to conduct extensive research to find a professional local and reliable towing company. Not all towing companies are top-notch, so it's important to know what to look for when choosing one. Here, Marietta Wrecker Service discusses the benefits you get when you hire a professional towing service.
Benefits Of A Professional Towing Service
SAFETY FIRST
One of the main benefits of hiring a professional towing company like Marietta Wrecker is that they adhere to all laws and safety regulations. This allows the tow truck driver to handle your car with professional care and caution, minimizing the risk of further damage. Professional tow companies also have the necessary training to handle every kind of tow. At Marietta Wrecker, all of our drivers go through extensive training to be educated and trained for any occasion.
PEACE OF MIND
No one likes added stress, especially when your car is broken down on the side of the interstate or in a ditch. A professional towing service will take away all the hassle and worry associated with getting in an accident, day or night. You can trust Marietta Wrecker to handle your damaged car and get you back to a safe location. This is a huge benefit for those who end up needing roadside assistance in the case of an emergency.
Multiple Towing SERVICES
Many towing companies offer a wide range of services, enabling them to help you on any occasion. Marietta Wrecker has you covered, from tow truck services to emergency roadside assistance. This means that you don't have to search for multiple services when you need them. A professional towing company can provide them all under one roof.
24-HOUR SERVICE
Most towing companies offer 24-hour service. This is super helpful if you happen to break down in a remote area or late at night. It's comfortable knowing that a professional towing company will always have someone on standby to help you out in your time of need.
CERTIFIED AND INSURED
Marietta Wrecker is licensed, certified, and insured. If by chance the towing company damages your vehicle, you will be fully compensated.
EXPERIENCE AND EQUIPMENT
Most towing companies have a lot of experience. They also have a massive fleet of trucks with the most advanced equipment with appropriate towing accessories. This is important if you own an expensive or rare car that needs specialized assistance during the towing process. With each unique job, a professional towing company can handle it with their equipment when others may not.
CUSTOMER SERVICE
Companies like Marietta Wrecker always have reliable customer service. You can count on them to clear up any questions you have about their services. Whether it's a question about your bill or an emergency tow, these companies will be happy to help.
Wait Times
Wait time can always vary; there are some cases where the wait time may be longer due to traffic or other factors. If you're nearby, it won't take as long. However, if you've been waiting a while, don't hesitate to call and ask about the status of your tow truck.
Roadside Assistance
Most professional towing services offer additional roadside assistance services, including gas delivery, tire changes, etc. However, this service may come with an additional fee. If you need help changing your flat tire, be sure to ask the towing service provider in advance so that they can bring the necessary equipment with them.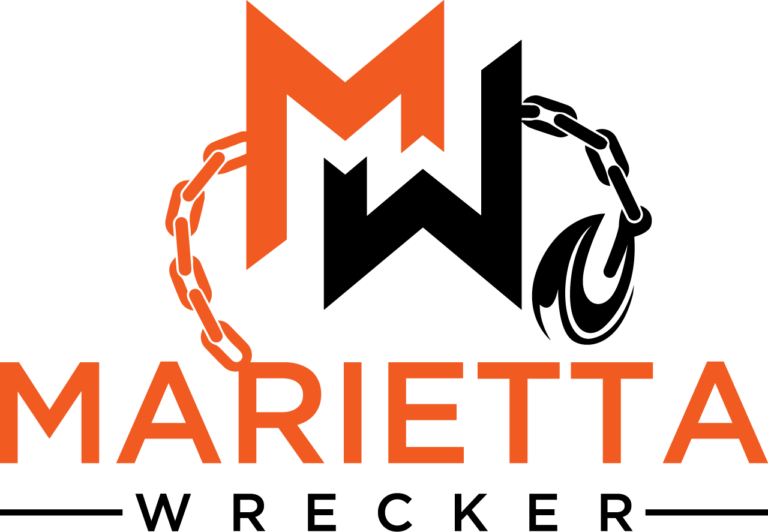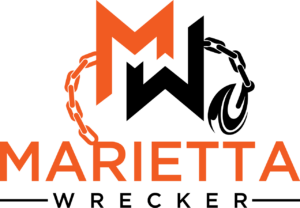 Need A Tow? Call Us Today!
Are you looking for a reliable towing company for your car or motorcycle? Broken down vehicle, flat tire, car lockout, or dead battery? Our 24/7 light-duty towing services are just a phone call away!
Marietta Wrecker Service is available to provide you with roadside assistance in any situation or vehicle emergency. We offer a wide array of services to all of our motorist customers, including car towing and emergency roadside service. Marietta Wrecker Service provides emergency towing to the metro Atlanta area, and our "on-call" fleet of tow trucks and service vehicles guarantees a prompt response. When roadside conditions or physical impairment prevent you from changing your own tire or doing what is needed to fix your vehicle, our emergency roadside assistance gets you back on the road quickly.
Marietta Wrecker Service provides light-duty towing services for automobiles that are disabled. This may involve recovering an automobile damaged in an accident, returning one to a drivable surface in a mishap or inclement weather, or towing or transporting one via flatbed to a repair shop or other location.