Towing a vehicle that has broken down is quite common. From roadside assistance to heavy equipment hauling, certain towing companies can handle it all. Well, Marietta Wrecker is one of those companies. Besides simple tows, there are moments when you have to call in the professionals to do a bigger job. Some of these jobs may even require a rotator. There are many situations where the help of a rotator is invaluable. Here, Marietta Wrecker Service discusses a few common uses for a rotator.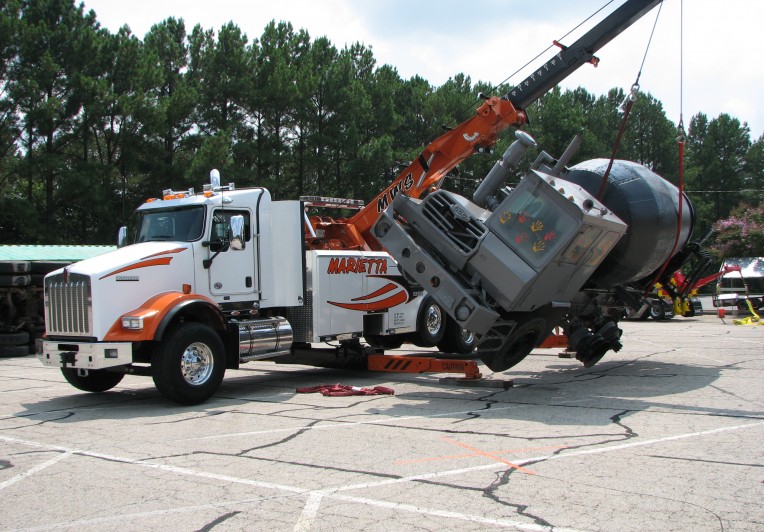 Heavy-Duty Towing
A rotator is one of the heaviest and the largest tow trucks available. Marietta Wrecker Service has a few in our fleet. While certain types of heavy-duty tow trucks feature a boom, others have pivoting arms and parts. The rotator features a crane-like arm that can rotate 360 degrees. They are commonly used in accidents that involve heavy vehicles such as larger trucks and tractor-trailers. Some models of this powerful tow truck have the capacity to lift up to 70 tons. When it comes to bigger heavy-duty towing jobs, a rotator is essential and used quite frequently.
Towing from a Difficult Position Or Place
Have you ever seen an accident that went off the side of the road? Interstates and highways can be slick or icy which makes traveling more difficult. It's common for accidents to happen and sometimes they end up down an embankment. Also, vehicles have been known to end up behind guard rails making it tough to safely recover them back to the proper road. These are the situations when a rotator tow truck can be very useful. They are commonly used to tow vehicles from places that are difficult to reach. The arm of these trucks can rotate 360 degrees and extend roughly 30 feet in the air. By doing this, it allows for the tow driver to handle vehicles in any situation.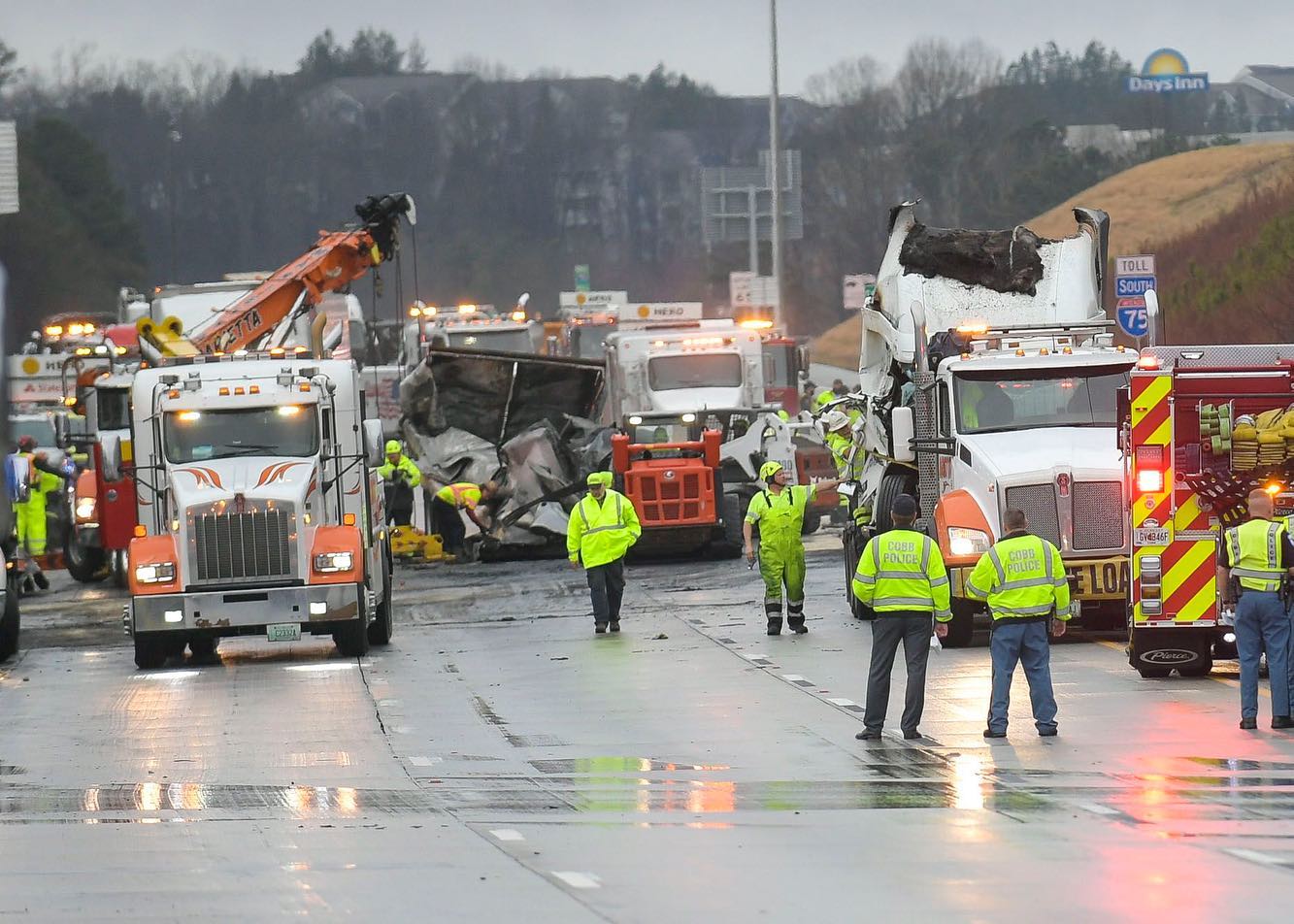 Heavy Recovery
Doing recoveries on interstates often require the police to shut down different lanes of traffic in order for the operators to maneuver. In certain situations, using a rotator is highly beneficial and more practical. Because of ability to rotate, the truck requires less space to work and can get cars back to the road safely and efficiently. When it comes to highway wrecks in Atlanta, using a rotator means more lanes on the highway will remain open. We've all been in Atlanta traffic and know that the more lanes open, the better.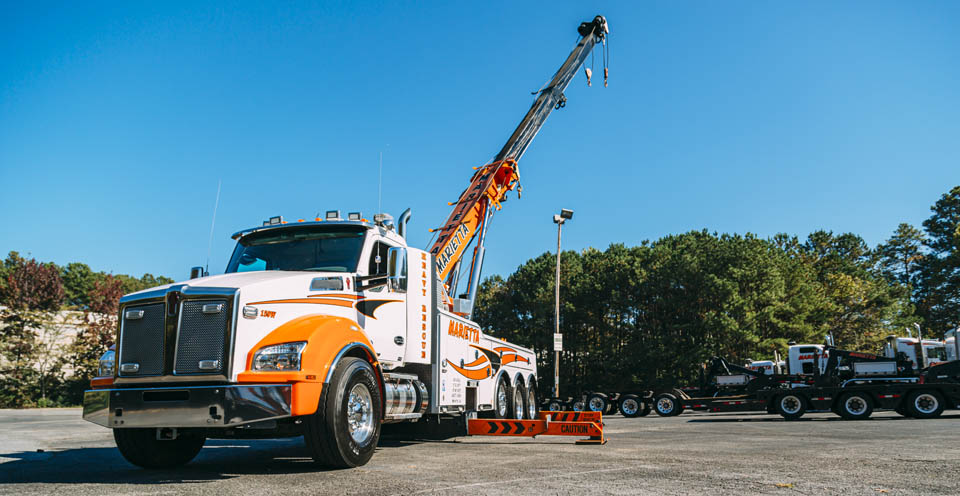 Need A Rotator?
Do you need heavy equipment or material moved indoors or outdoors? We can help. Marietta Wrecker Service operates a rotator crane, which is used as a heavy-duty tow truck as well as a recovery crane. This multipurpose piece of equipment can lift and recover casualties from side-to-side, disparate from a standard crane, which can only lift vertically. A rotating crane allows for precise equipment transport to move material between indoor and outdoor facilities. At Marietta Wrecker Service, our equipment and fleet can lift and transport heavy objects either indoors or outdoors. The Marietta Wrecker rotating crane has a boom that can lift 100,000 lbs (retracted and 25,000 lbs extended. The boom can expand out to 20 feet and has a 360-degree rotation. Give us a call today for service!