My Car Was Towed. Now What?
It's no secret that we live in a fast paced world. Managing our home and work life, with fun sprinkled in between, is the ultimate challenge. Fortunately, vehicles help facilitate these challenges by getting us from point A to point B safely, conveniently, and quickly.
From humanizing our cars with the name Betsy, to being the ultimate "grocery getter", cars are pretty awesome. How many places has your car safely taken you to? How many meals has your car transported? And not to mention, cars can be easy on the eyes with their aerodynamic curves and merging body panels. Additionally, our cars are a beautiful safe haven where we can separate ourselves from the world and even star in our own mini concerts (where an encore is always desired). And not to mention, some of the best memories are made in our cars during long road trips with our loved ones.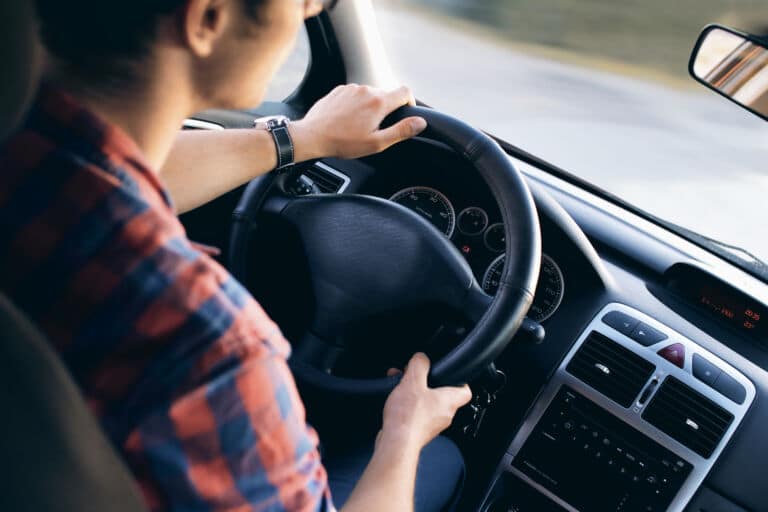 Our cars are the epitome of convenience. But when that luxury is taken away from us, panic mode sets in. The last thing anyone wants to encounter is to discover their car was towed or impounded. If this happens, your top priority is to locate your car after it's been towed as quick as possible.
You're here reading this because your car got towed or impounded, or you want to know what to do ahead of time if this happens. Knowing what to do in advance can help you get your vehicle back faster, easier, and without the stress. Keep reading to learn why your car was towed, what to do if your car was towed, and how to get your car back as quick as possible if it was impounded.
Why Was My Car Towed?
There are many possible reasons why your car was towed. City laws vary, but the following are some common reasons why your car was towed:
Unlicensed Driver

: It is illegal to drive without a valid driver's license or an expired license. Even if there is a licensed driver present in the car, an officer may still decide to have your vehicle towed.

Parked Illegally:

This includes:

Blocking a fire hydrant

Parking in a handicapped parking spot without a permit
Parking ambulance loading zones
Obstructing traffic
Parking in a marked "Tow Zone"
Blocking access to a handicap ramp or sidewalk

Unpaid parking tickets

Expired registration
Private Property Violation: Any vehicles parked on private property may be towed at the owner's discretion.
Crime Scene Evidence: Cars that are involved in any sort of criminal activity can be towed, no matter where they are parked or stored, as long as the police have a court order to impound the vehicle for inspection and evidence.
If your car was towed, follow these steps:
Look for the why.

If you just discover your car was towed, and don't know why, it's best to follow these steps. First, check the evidence. Look at your surroundings, including restricted parking signs and tow zones.

Take pictures. If necessary, take photos of the area and the signs.
Get your car back.

The next step is to get your vehicle back. If you see "No Parking" signs and there's a number listed, call it. If not, call the local police department.

Do not call 911.
What you need to get your car back:
Valid Driver's license

Proof of Valid Insurance
Proof of Registration
Cash
The quicker you gather your paperwork, the faster you can get your car and won't bleed money.
If your car has been towed, they will give you more information on your vehicle's location- such as an impound lot. City websites often have towing and impound sections. It's smart to check what you'll need to bring before you go. Forms of payment to get your towed car back often include cash, a cashier's check or a credit card but not personal checks. To get the car back you generally need to be the registered owner and have a valid license, insurance, and registration.
What are the fees if my car was impounded?
Fees to get your car back if it's been towed vary by city and can broadly include:
Towing charge

Flatbed fee (for disabled vehicles)

Boot-removal fee (if the vehicle was immobilized before being towed)

Charge per mile towed

Vehicle-release fee

Storage charge
At Marietta Wrecker Service, we accept CASH ONLY and charges for an impounded vehicle will include the following:
Towing Fee

Administration Fee

Daily Storage
Do's and Don'ts If Your Car Was Towed
Don't: Call 911. This is tying up the line for people who are experiencing a true medical emergency. Even if your vehicle is stolen, you need to call your local police department's phone number.
Do: Dial 411 and ask for your city's local police department number.
Do: Read over the documents you receive. Make sure you understand exactly why your vehicle was towed before leaving the holding lot. Ask questions. Don't sign anything without reading and understanding. City laws define the maximum charges.
How to Locate Your VIN Without Your Car:
In order to inquire about a vehicle through Marietta Wrecker Service, you will need to know the Vehicle Identification Number. Do you need to locate the VIN but don't have access to the vehicle?
Here's how to get your VIN without your car:
Vehicle title

Registration Card
Insurance documents
Body shop repair records
If Your Car Was Towed in Marietta
Click here to reclaim your vehicle at Marietta Wrecker Service.
Marietta Wrecker Service is located at 950 Allgood Road Marietta, GA 30062. We are open 24 hours a day, seven days a week.
Additional information if your car was towed by Marietta Wrecker Service:
Prior to having access to your vehicle you MAY need a police release. In order to get a police release in Marietta, you will need to contact one of the following bureaus:
Charges will include the following:
Towing Fee
Administration Fee
Daily Storage
Reach Marietta Wrecker Service at (770) 422-6614.
Don't panic if your car was towed. If your car was towed or impounded, follow the steps above to retrieve your car quickly and conveniently. You can rely on your local towing service, Marietta Wrecker Service, to help locate your car and take the next steps to retrieve your vehicle after it's been towed.
Since 1974, our mission is to provide timely, efficient, and reliable towing services in a professional manner. We understand every minute counts. We provide top-quality, professional towing service, including 24/7 towing services for motorists, emergency roadside service, equipment transport, long haul trucking, class A towing, heavy-duty towing, private property towing, and more. Our competitive advantage is that we can move or transport anything. Need a tow? Call Marietta Wrecker Service at (770) 765-1941.