September is National Ovarian Cancer Awareness Month, and the color teal represents awareness for ovarian cancer. Wearing teal is a simple way to spread awareness while forwarding a message of solidarity. Marietta Wrecker Service is working together with the Georgia Ovarian Cancer Alliance (GOCA) to increase awareness of this disease. With a strong tradition of citizen activism, Marietta Wrecker Service thrives to give back in unique ways, and we are taking a stance in the fight against ovarian cancer.
In 2017, it was estimated that a quarter of a million women around the world will receive an ovarian cancer diagnosis, and sadly 140,000 will lose that battle. These numbers are steadily decreasing with the spread of awareness and knowledge regarding the disease. Likewise, increased awareness and early screening tests lead to more positive outcomes. Our goal is to address the issue, and to educate women of the risk factors, symptoms, and early screening of ovarian cancer.
Marietta Wrecker's Connection
Co-owner of Marietta Wrecker Service, Steve Welchel, witnessed his mother's powerful battle with ovarian cancer. Steve states, "MWS is taking a stance in the fight against ovarian cancer. Our hope is that we can raise awareness and make a difference. Ovarian cancer took the life of someone we love and because of that, we want to honor her memory in a very special way. On December 29th, 2001, my wife lost her mother to ovarian cancer."
In honor of Ana Virginia Castro Jenkins and the thousands of women and families affected by this disease each year, MWS has excitingly teamed up with GOCA, Georgia Ovarian Cancer Alliance, to build a sense of solidarity in the community against the disease. Together, we can make a difference. Marietta Wrecker Service's partnership with GOCA aims to reach more people, spread awareness, and educate the community.
Every Tuesday, Marietta Wrecker Service celebrates TEAL TUESDAY. Our entire team joins together to rep a t-shirt reading, "I wear TEAL for the warriors, survivors and the departed". MWS's Facebook page also dedicates every Tuesday to Ovarian Cancer Awareness to help educate the public and spread awareness.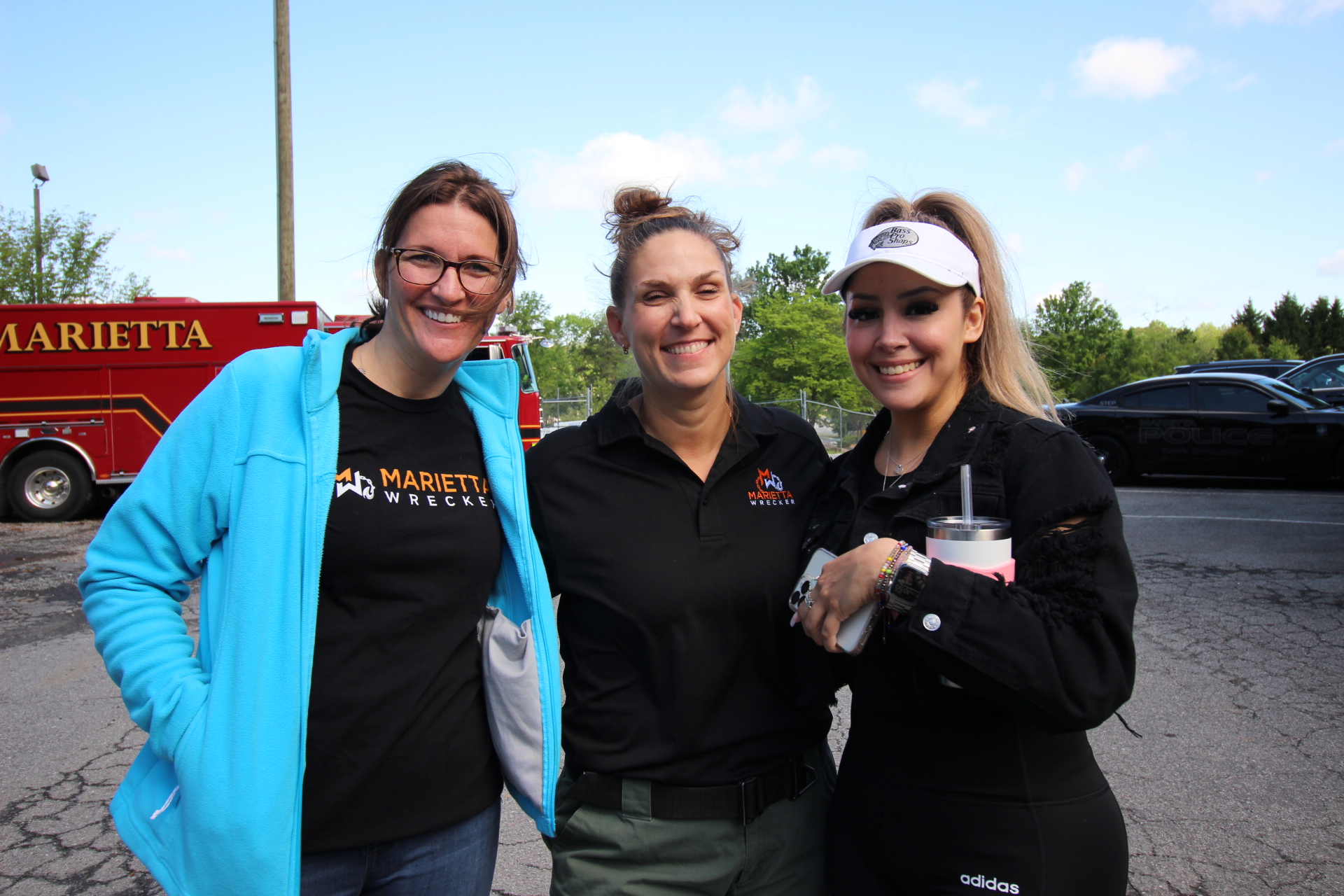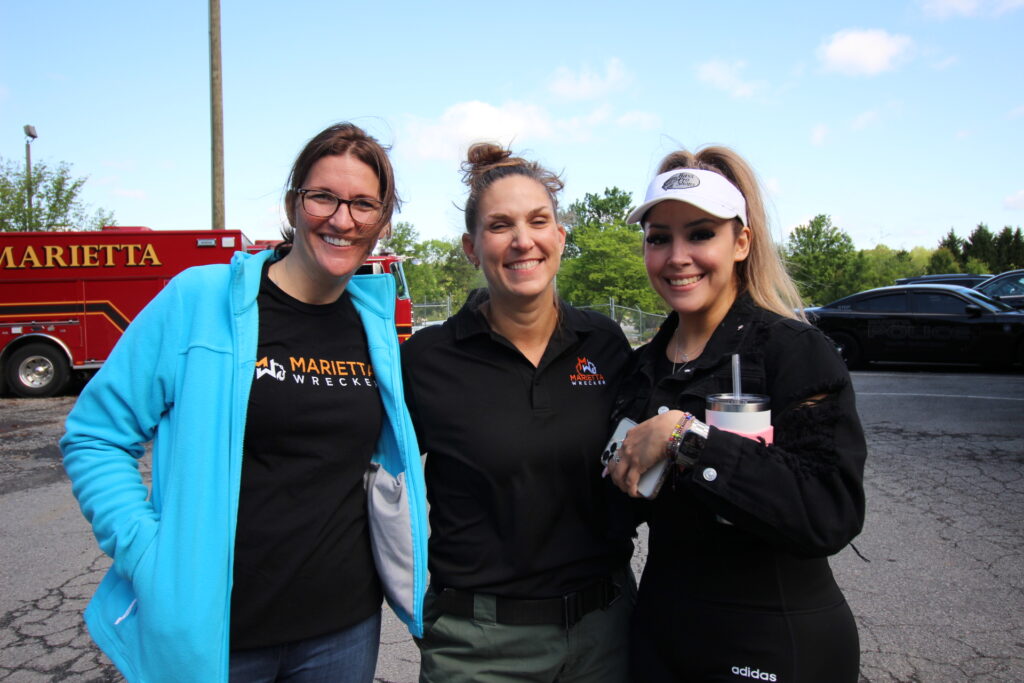 Get The Facts. Recognize The Signs.
Let's start with the basics. First, what is ovarian cancer?
Ovarian cancer is a type of disease in which malignant (cancerous) cells are found inside, near, or on the outer layer of the ovaries. An ovary is one of two small almond-shaped organs located on each side of the uterus, that store eggs or germ cells, and produce female hormones estrogen and progesterone.
The Basics— What is Cancer?
Cancer forms when abnormal cells in a region of the body grow uncontrollably. These cancerous cells continue to grow, outlive normal cells, and continue to develop, thus, forming a tumor. Tumors can put pressure on organs, including ovaries. Moreover, cancerous cells have the ability to travel to other areas of the body, where they begin to grow and replace normal tissue. Cancer can spread from other organs and migrate to the ovaries. However, cancer type is determined by the original site of malignancy.
According to the American Cancer Society:
Throughout 2017, the American Cancer Society estimates 22,440 women will receive a diagnosis for ovarian cancer.

Ovarian cancer ranks fifth in cancer deaths among women.

A women's risk of getting ovarian cancer during her lifetime is 1 in 75.

The rate at which women are diagnosed with ovarian cancer has slowly decreased in the past 20 years.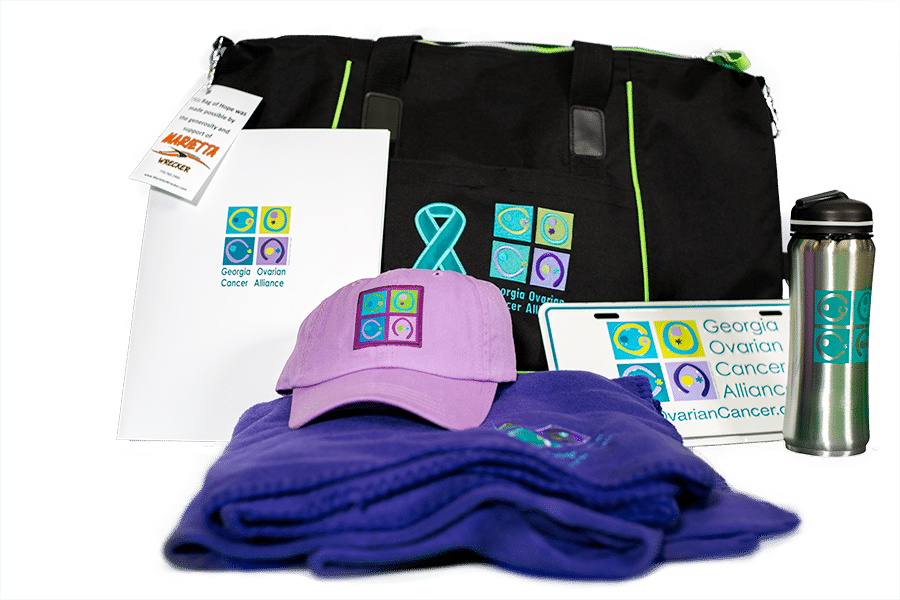 Keep in mind, all women are at risk for ovarian cancer. Early awareness is key! Awareness of the early warning signs can save lives.
What Are the Risk Factors for Ovarian Cancer?
A risk factor is a factor that increases your likelihood of developing a disease. For example, high exposure to sunlight would be a risk factor for skin cancer. However, having one or even multiple risk factors does not guarantee the development of a disease. On the other side, some women whom develop ovarian cancer do not possess any of these risk factors.
Age— Most ovarian cancer cases develop after menopause. Ovarian cancer in women below the age of 40 is uncommon.
Obesity— Studies have explored the correlation between obesity and ovarian cancer, and found women with obesity, with a body mass index of at least 30, have a higher risk of developing ovarian cancer.
Estrogen hormone replacement therapy— especially with long-term use and in large doses.
Smoking
Fertility Treatments
Polycystic Ovary Syndrome
Know the Symptoms.
Symptoms of ovarian cancer include bloating, pelvic/ abdominal pain, difficulty eating or feeling full too quickly, and urinary urgency or frequency. Educate yourself and become aware. Next, spread the word. Furthermore, join us in spreading Ovarian Cancer awareness by sporting the color TEAL during the month of September for Ovarian Cancer Awareness Month. If you are interested in helping out and donating to an excellent cause, you can do so by visiting the Georgia Ovarian Cancer Alliance website.