Roswell Towing Service & Roadside Assistance
Vastly growing Roswell is one of Georgia's largest cities, with a little under 100,000 residents. According to City Crime Rankings, the city of Roswell has been named one of the safest cities to live in in the United States. Residents of Roswell can rely on Marietta Wrecker Service to provide a wide range of wrecker services, including emergency towing, Roswell roadside assistance, commercial towing, mobile maintenance, and private trespass towing.
ROSWELL COMMERCIAL TOWING & MOBILE MAINTENANCE
Marietta Wrecker Service provides outstanding commercial towing services in Roswell, specializing in Class A towing, equipment towing, and rotating crane towing. Our services include, but are not limited to, towing, rollovers, winch outs, pull starts, load shifts, trailer shifts, equipment transport, and multi-vehicle transport.
ROSWELL PRIVATE TRESPASS TOWING
Illegally parked vehicle on private property in Roswell? We tow vehicles that are improperly parked or trespassing on private property in Roswell, at the request of the property owner or the authorized agent, absent of prior consent or authorization of the owner or operator of the vehicle. If there is a vehicle improperly or illegally parked on your private property in Roswell, call Marietta Wrecker Service at (770) 765-1941.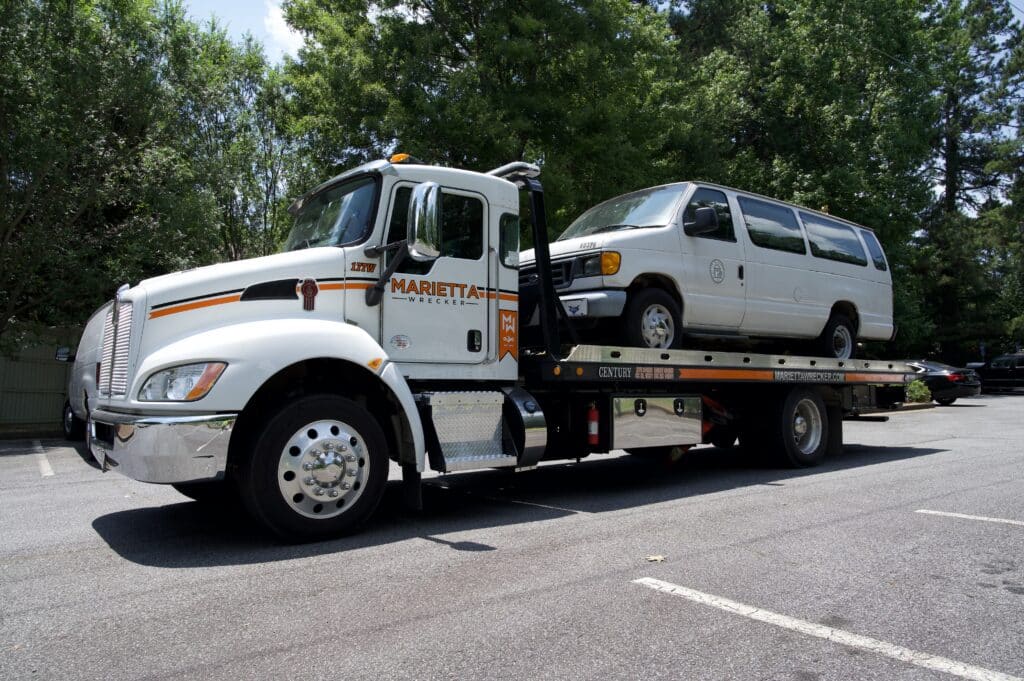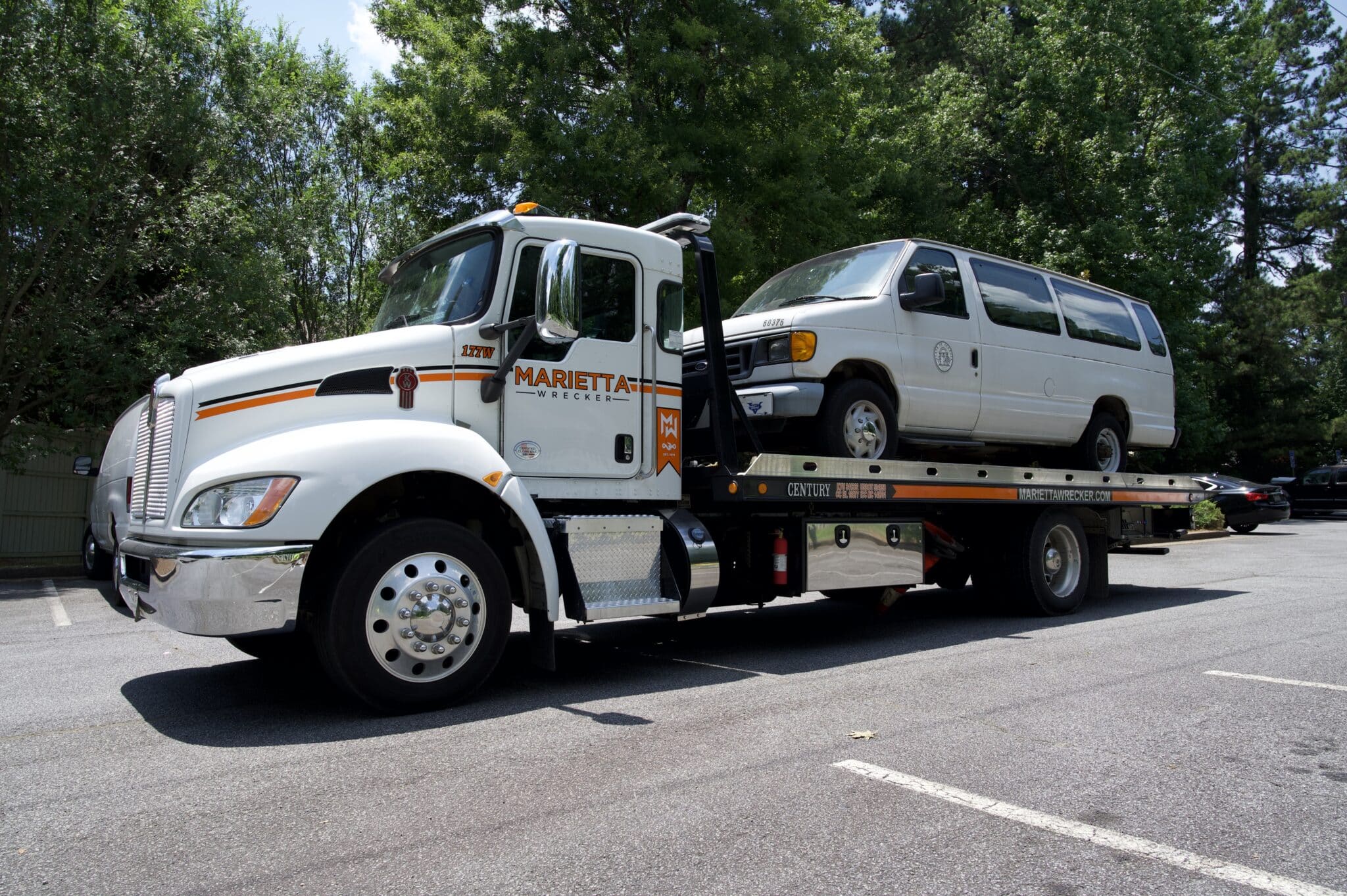 NEED ROSWELL TOWING SERVICE OR EMERGENCY ROADSIDE ASSISTANCE?
You are always guaranteed quick, reliable, and affordable roadside assistance and towing with Marietta Wrecker Service.